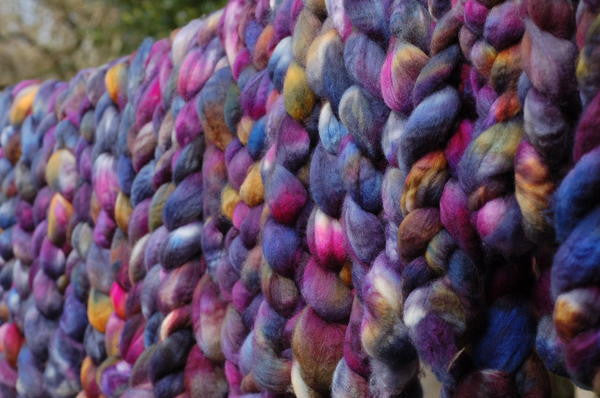 Wildcraft Fibre Club Extras
We currently have 977 in stock.
Would you like to supplement your club membership with some extra fibre?  This listing is for an extra 100g of club fibre for a single installment.  You can add as many extra 100g braids as you like, only please ensure you do so at least a month before the club's due to ship so that I know to order in extra undyed fibre for you.
Also, please let me know in the comments field of your order for which installment you'd like to have the extra fibre.