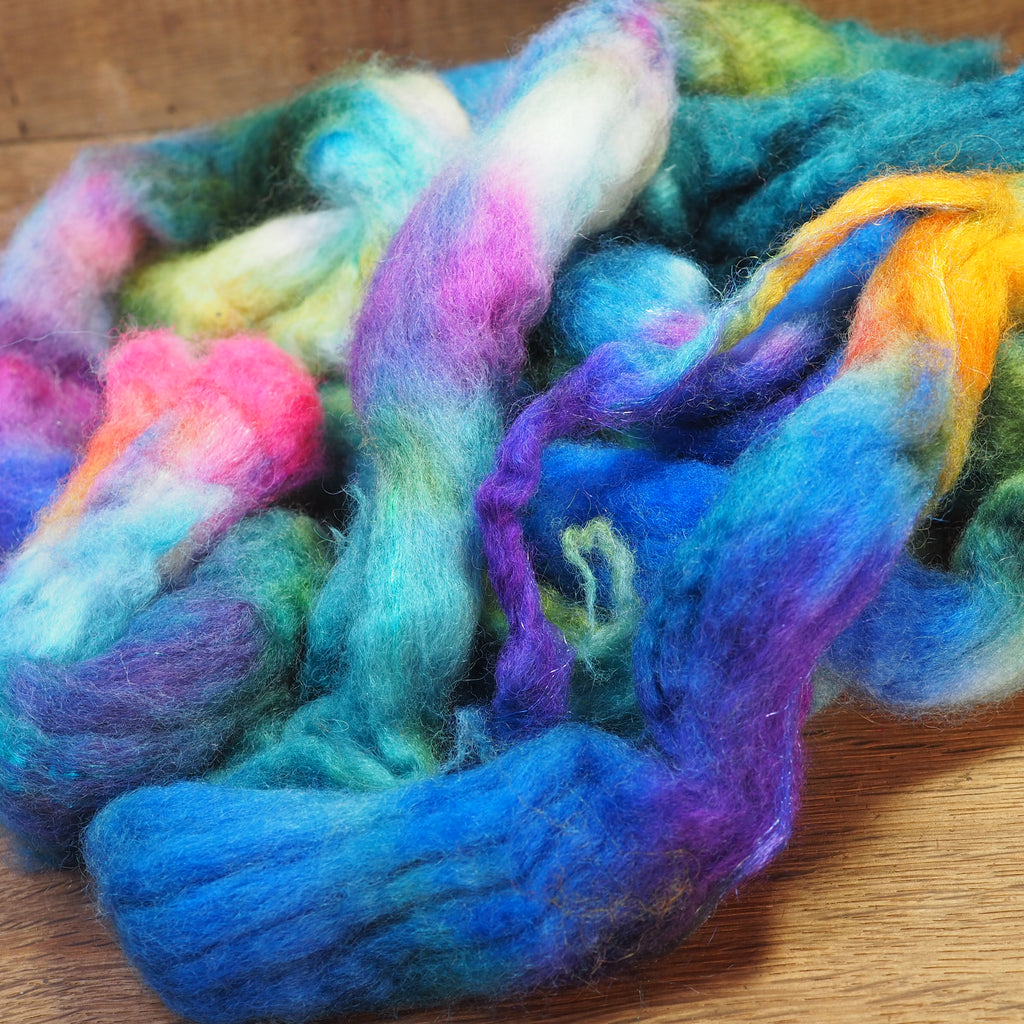 SECONDS DISCOUNTED Hand Dyed BFL Wool with Sparkly Nylon Blend Top for Spinning, - 'Blue Rainbow'
PLEASE NOTE, This braid is a little messy, so I've discounted it by 20%.  It's not felted or damaged, it just got a bit tangled during washing and drying process.
100g of a blend of soft BFL wool with 30% sparkly trilobal nylon.  Perfect for socks, but would also look lovely made into shawls, hats, mitts, etc.  Would also needle or wet felt beautifully.

The fibre was dyed with random mixtures and applications of colour, so the colourway is unrepeatable and unique.  In some of our colourways the dye only partly penetrates the fibre in places, or splashes of colour are applied to give a 'patchwork' effect.  These random colour patterns are intentional and will give a lovely variation of colour to your finished yarn or project.  
While we try to photograph our fibre as accurately as possible, variations between monitors mean that your screen may not show the exact shade of the fibre in real life.  If you have any queries or are looking for a particular colour match, do message me, I'll try to help.