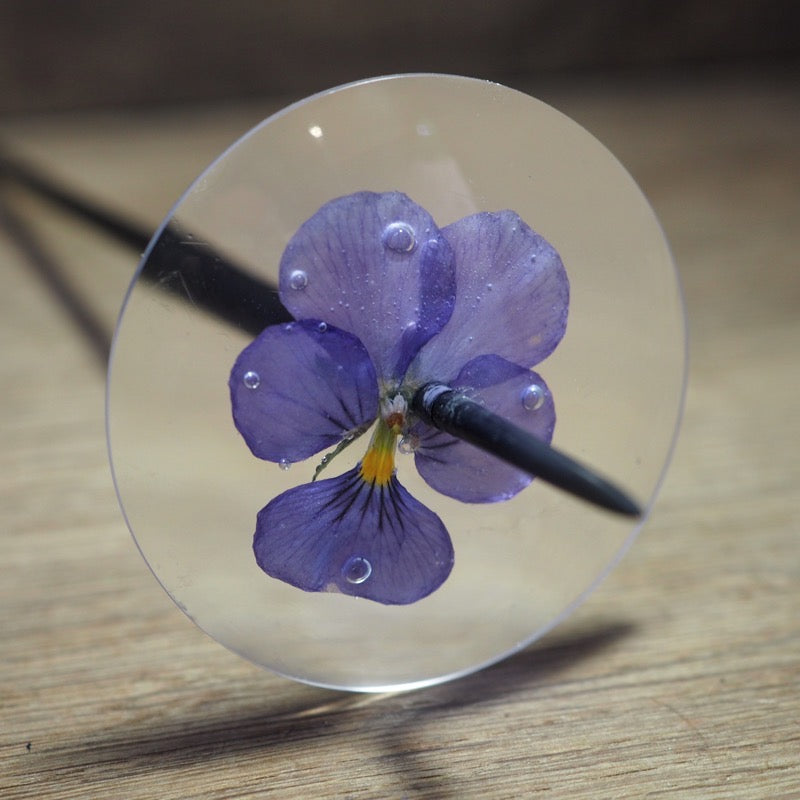 Lightweight Resin Support Spindle - Viola (2)
This speedy little spindle is ideally suited to spinning fine yarns.  The disc-shaped whorl is cast from resin and includes a single real viola flower.  The shaft is made from carbon fibre, which is strong yet slightly flexible, and has been hand shaped to form points at either end.  The total weight of the spindle is 17g.  Whorl diameter is approximately 6cm.  Shaft length is approx 25cm.
The resin used for the spindle whorl contains a UV protectant, however for longest life without yellowing, we recommend that you store your spindle away from direct sunlight.
Note: there is a very fine strand of silk fibre on the underneath surface of the whorl. It's barely visible, but it has marked the whorl just a little. 
This spindle is supplied with a robust custom-made shipping container, which also acts as a handy carrying case for later.