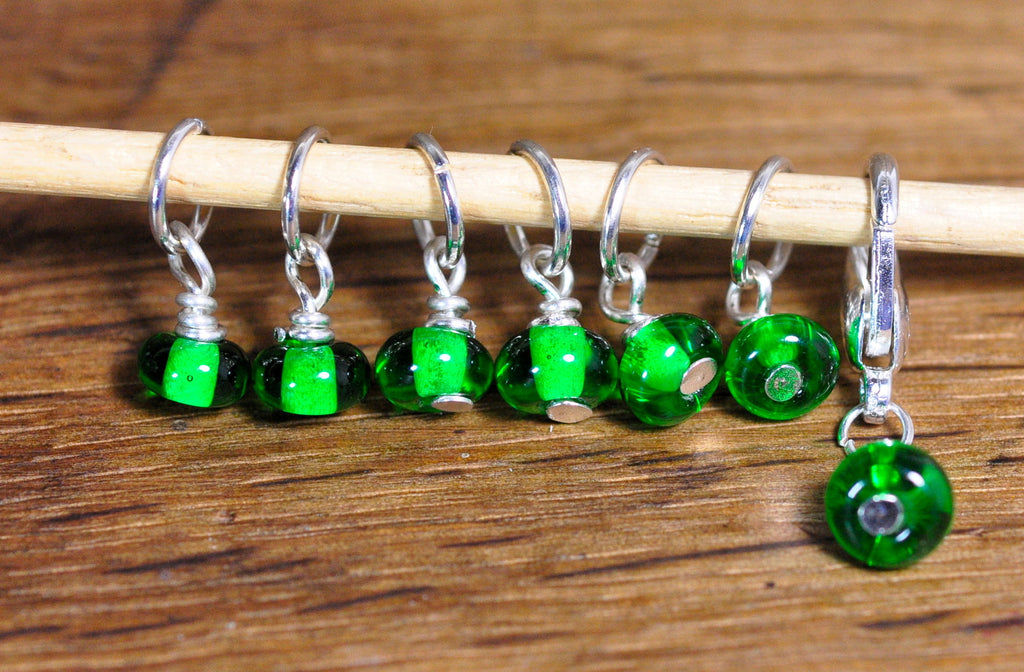 Knitters' Stitch Marker Set - Handmade Glass Beads: Bottle Green
We currently have 1 in stock.
A set of 6 handmade knitter's stitch markers and 1 row marker, made with my own handmade glass  beads.  These are very small and lightweight, ideal for when you're knitting socks or other projects made with fine needles.  The rings on the stitch markers will fit up to a 5mm needle.  The beads are around 6-7mm diameter.  The row marker is made with a lobster clasp so you can unclip it from your project and reposition.  All the metal parts are silver plated.