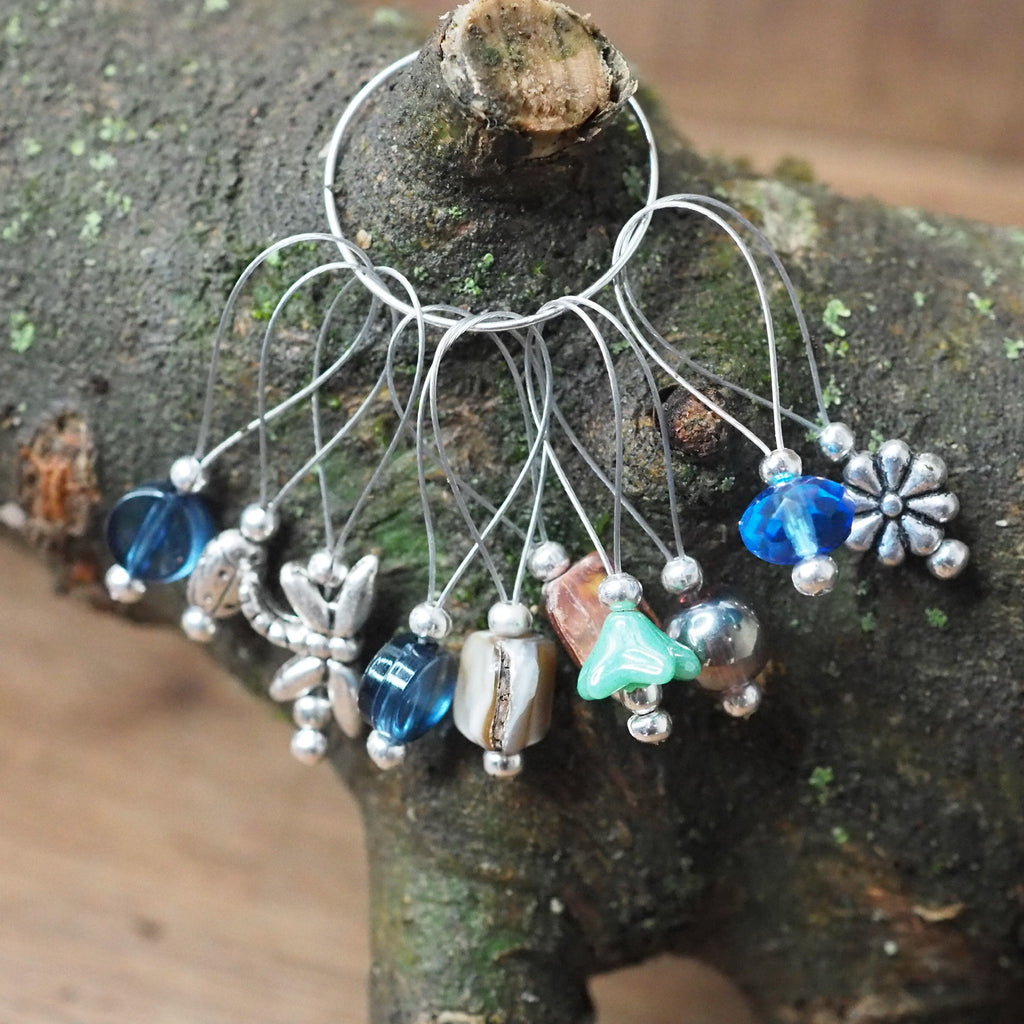 Knitters' Lampwork Stitch Marker Set - Blue and Brown Mix
We currently have 2 in stock.
A set of 10 handmade knitting stitch markers.    Made with. A selection of glass, natural shell and metal beads. The snag-free loops are made from plastic-covered wire that won't interfere with your knitting.  The loops are 2.5cm long, so will fit many knitting needles sizes.   Complete with a handy keeper ring for holding the markers when they're not in use.