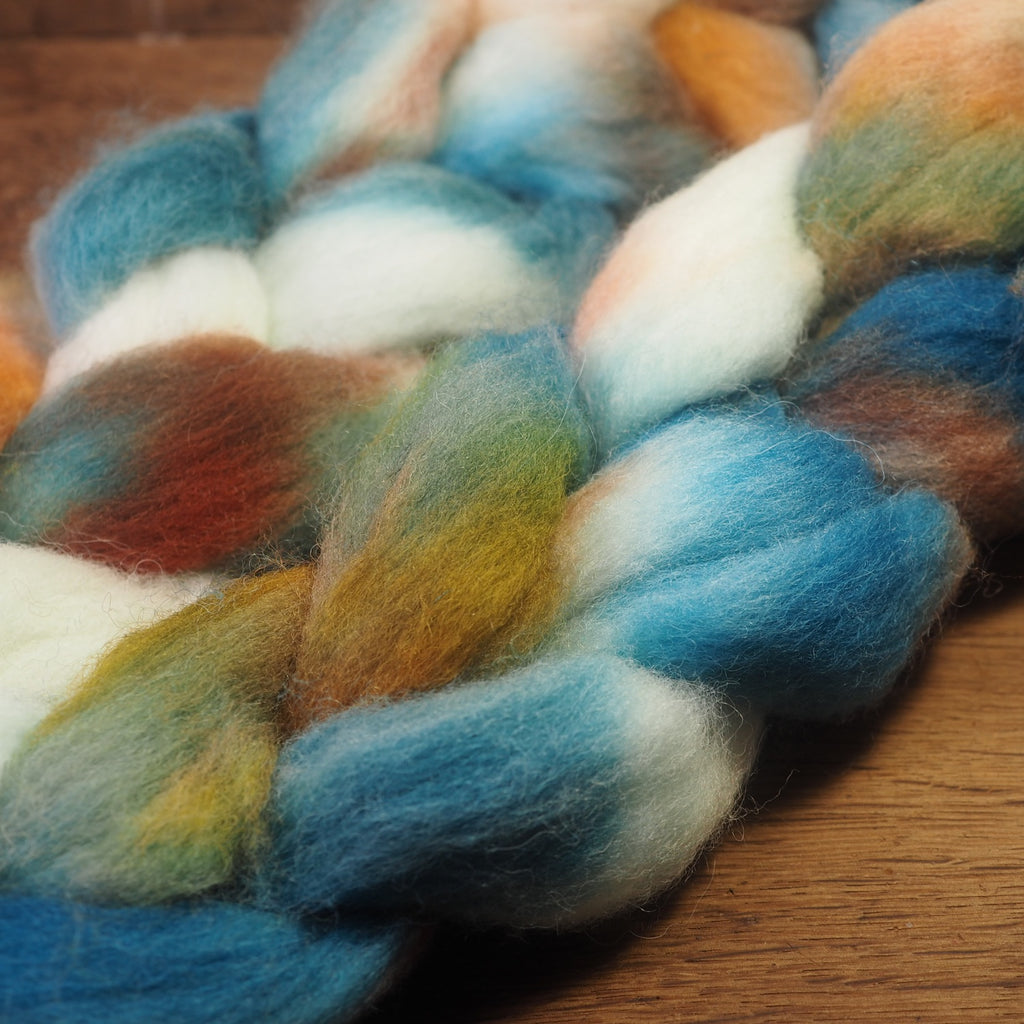 Hand Dyed Shetland Wool Top for Spinning or Felting - 'Patina'
We currently have 1 in stock.
100g Shetland wool top, hand dyed.  Perfect for handspinning or felting.  Shetland wool is easy to spin, producing a yarn that's cuddly and warm.  
While we try to photograph our fibre as accurately as possible, variations between monitors mean that your screen may not show the exact shade of the fibre in real life.  If you have any queries or are looking for a particular colour match, do message me, I'll try to help.